Envisioning a Local Market Food System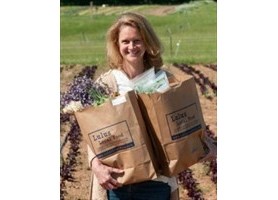 Lulus Local Food provides an innovative software solution for operating online farmers markets and food hubs.  This progressive program has been designed to serve as an online tool for establishing a local market food system.  The growth of this program allows for fundamental change to take place in how food is sourced in local communities.
Expanding in urban and rural areas alike, Lulus Local Food is building local markets and establishing small food hubs in communities throughout Virginia and Montana and neighborhoods in-between. Bring a Lulus Local Food hub to your area.
Our Roots
Lulus Local Food was founded in October of 2008 when the first online hub, Fall Line Farms opened serving retail customers in Richmond, Virginia. The hub initially ran weekly sales representing a dozen farmers to over 100 families through Excel spreadsheets and email. In the spring of 2009 the first software platform was launched allowing the hub to grow to serve hundreds of farmers reaching thousands of customers throughout the metropolitan area.
Today with the support of VaFAIRS, the Lulus Local Food software has been redesigned to be licensed to hubs across the state as well as to individual small farms looking for a web presence and direct online sales marketplace.
Lulus Local Food, an innovative solution for direct market sales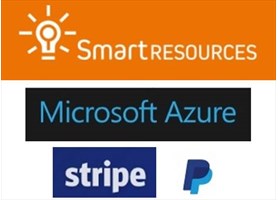 Lulus Local Food provides an innovative solution for direct market sales on a secure, expandable cloud environment. The software has an in-depth financial reporting system with multiple payment options that is supported by a professional system support staff. Our eCommerce solution is constantly coming out with high value enhancements that expand small farm opportunities to access direct market retail sales.
Lulus Local Food presents at National Small Farm Conference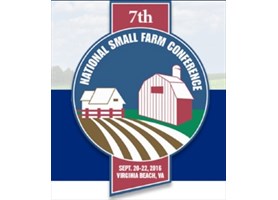 Lulus Local Food to present at the 7th National Small Farm Conference
"CREATING AND SUSTAINING SMALL FARMERS AND RANCHERS"
Virginia Beach Convention Center, September 20-22, 2016, Virginia Beach, VA
Hosted by Virginia State University's College of Agriculture, Virginia Cooperative Extension and the U.S. Department of Agriculture with support from Virginia Tech
At the conference, through short courses, oral and poster paper presentations, exhibits, success stories and educational tours in and around Virginia Beach you will:
* learn about innovative advances in research, extension and outreach
* network and strengthen existing partnerships with other small farm professionals
* take home new ideas that will help to ensure small farmers and ranchers in your region not only survive, but thrive in today's economy.
Local Food Networks Conference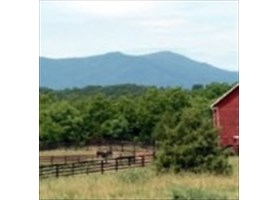 Local Food Networks Conference
Date: Feb. 26, 2013
Location: Virginia Farm Bureau's home office, 12580 West Creek Pkwy., Richmond, VA 23238-1110

This year's conference will focus on safe products. The morning session will address safe production and harvesting/handling, along with best practices for managing risks. The afternoon session will be dedicated to networking opportunities for buyers and sellers. Participants who farm will have the opportunity to meet one-on-one with buyers interested in purchasing local foods.
Southern SAWG Conference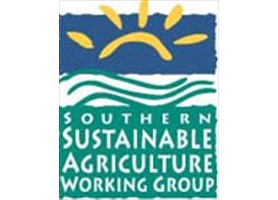 Southern SAWG Conference
Practical Tools and Solutions for Sustaining Family Farms
January 23 – 26, Little Rock, Arkansas

The Southern SAWG Conference in Little Rock, Arkansas is, as always, loaded with practical information tailored for those in the South producing organic and sustainable food on a commercial scale and for those in the region working to improve local food systems.

During the conference, Molly Harris, founder of Lulus Local Food, will be participating in a session devoted to Online Farmers Markets. Farmers and food marketers across the country are using online markets to make sales more convenient for both farmers and local consumers. Molly and several other online farmers market representatives will discuss how they got started, how they operate, their organizational structure (cooperative, LLC, non-profit) key rules and regulations, and software used. They will also provide tips for running them smoothly and troubleshooting common problems that occur.

For more on this exceptional farming conference, visit www.ssawg.org
Virginia Biological Farming Conference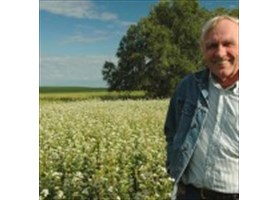 Virginia Biological Farming Conference
Healthy Soil, Healthy Crops, Healthy Livestock.

The 2013 Virginia Biological Farming Conference will take place in Richmond at the Holiday Inn-Koger Center. This year's schedule is packed with knowledgeable speakers, informative sessions, and outstanding networking opportunities. View the Conference flyer here.

Early bird registration is just $120. Available for members only, this rate ends December 31st. (Deadline extended due to delay in printing the full brochure. Remember: You can become a member at any time!)

– Keynote speaker Karl Hammer of Vermont Compost Company will describe an Integrated System for Production of Poultry and Compost.
– Friday plenary will feature Tradd Cotter of Mushroom Mountain who will discuss Using Mycorrhizae to Improve Soil Fertility and Plant Health

Speakers include

* Kristin Kimball, author of The Dirty Life, and her husband Mark Kimball, on crop and soil management at Essex Farm in New York, where they run a complete diet CSA.
* Pam Dawling, of Twin Oaks in Louisa, VA and author of Sustainable Market Farming, on Vegetable/Cover Crop Rotation
* Jeff Lowenfels, author of Teaming with Microbes, for a primer on the soil food web
* Kit Pharo of Cheyenne Wells, CO, on minimum input beef cattle production
Virginia Farm to Table Conference
Virginia Farm to Table Conference 2012:
"Food and Farming at a Profitable and Sustainable Scale"
Wednesday, December 5 and Thursday, December 6, 2012
Blue Ridge Community College, Plecker Workforce Center
One College Lane, Weyers Cave, VA 24486

Virginia Cooperative Extension and Natural Resources Conservation Service, in cooperation with community partners, are hosting the 2012 Virginia Farm to Table Conference and Buy Fresh Buy Local Networking Mixer to address food and farming at a profitable and sustainable scale. The two-day conference will be of interest to producers, buyers, school and university officials, community and agricultural development officers, legislators, administrators, and other key food system stakeholders.

This conference will focus on encouraging collaboration, conservation, and community. The agenda addresses critical challenges surrounding a sustainable local food system. The first day will specifically focus on sustainable farming, conservation, soil health and a vision for Virginia agriculture with a particular emphasis on scale and mid-level farming. Good conservation leads to healthy soils, which leads to healthy foods. We are pleased to welcome Ray Archuleta, a Conservation Agronomist with USDA-Natural Resources Conservation Service's Soil Quality Team. Ray is a dynamic speaker with a passion for soil health. (Soil Slake and Infiltration Tests – Live Demo from SC-NRCS & ESRI-SC Partnership on Vimeo.)