Envisioning a Local Market Food System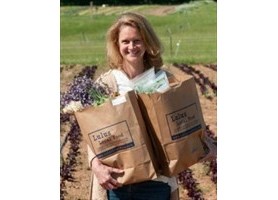 Lulus Local Food provides an innovative software solution for operating online farmers markets and food hubs.  This progressive program has been designed to serve as an online tool for establishing a local market food system.  The growth of this program allows for fundamental change to take place in how food is sourced in local communities.
Expanding in urban and rural areas alike, Lulus Local Food is building local markets and establishing small food hubs in communities throughout Virginia and Montana and neighborhoods in-between. Bring a Lulus Local Food hub to your area.
Powered by VA FAIRS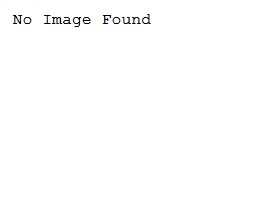 Lulus Local Food is a program of the Virginia Foundation for Agriculture, Innovation and Rural Sustainability, a Virginia 501C3 nonprofit organization.
Special Day for Lulus, VFBF receives national award for marketing software for farmers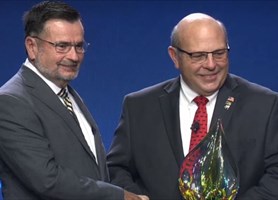 NASHVILLE, Tenn.—Virginia Farm Bureau Federation was one of six state Farm Bureaus honored for innovation Jan. 7 with an American Farm Bureau Federation New Horizon Award.
VFBF President Wayne F. Pryor accepted the award, which recognizes a direct-marketing program of the Virginia Foundation for Agriculture, Innovation and Rural Sustainability, or VA FAIRS. The award was presented during the 2018 AFBF Annual Convention.
Created in 2004 and spearheaded by VFBF, VA FAIRS is a nonprofit organization whose mission is to assist rural agricultural enterprises. The foundation offers technical and business development services for producers transitioning from commodity production to value-added and to those expanding existing value-added businesses. VA FAIRS' areas of expertise are strategic planning, feasibility studies, business plans, marketing plans and assistance with grant applications.
In 2016, the foundation began marketing Lulus Local Food, an innovative direct sales, inventory and marketing software program for farmers and food hubs. Once licensed to use the secure, cloud-based software, farmers can easily coordinate direct market sales to individuals or through local food hubs.
"The software allows farmers and businesses to get sales started with little to no up-front investment," said Molly Harris, who created Lulus Local Food with the help of VA FAIRS in 2008. She said the program "allows fundamental change to take place in how food is sourced in local communities. We are seeing an increase in direct marketing sales, especially in areas that may not have access to local foods otherwise. The software allows food hubs to provide access to online inventory that is easy for farmers to update and manage from the field, and tracks sales data from season to season."
Chris Cook, VA FAIRS executive director and VFBF assistant director of rural development, said the program helps promote local food and product sales year-round, especially during months when farmers' markets traditionally are closed.
"We hope this will become an economic development driver where Lulus is used by helping connect farms with a greater number of consumers and increasing employment in those areas."
Our Roots
Lulus Local Food was founded in October of 2008 when the first online hub, Fall Line Farms opened serving retail customers in Richmond, Virginia. The hub initially ran weekly sales representing a dozen farmers to over 100 families through Excel spreadsheets and email. In the spring of 2009 the first software platform was launched allowing the hub to grow to serve hundreds of farmers reaching thousands of customers throughout the metropolitan area.
Today with the support of VaFAIRS, the Lulus Local Food software has been redesigned to be licensed to hubs across the state as well as to individual small farms looking for a web presence and direct online sales marketplace.
Lulus Local Food, an innovative solution for direct market sales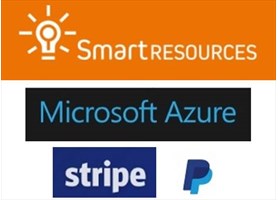 Lulus Local Food provides an innovative solution for direct market sales on a secure, expandable cloud environment. The software has an in-depth financial reporting system with multiple payment options that is supported by a professional system support staff. Our eCommerce solution is constantly coming out with high value enhancements that expand small farm opportunities to access direct market retail sales.
Virginia Farm to Table Conference
Virginia Farm to Table Conference 2012:
"Food and Farming at a Profitable and Sustainable Scale"
Wednesday, December 5 and Thursday, December 6, 2012
Blue Ridge Community College, Plecker Workforce Center
One College Lane, Weyers Cave, VA 24486

Virginia Cooperative Extension and Natural Resources Conservation Service, in cooperation with community partners, are hosting the 2012 Virginia Farm to Table Conference and Buy Fresh Buy Local Networking Mixer to address food and farming at a profitable and sustainable scale. The two-day conference will be of interest to producers, buyers, school and university officials, community and agricultural development officers, legislators, administrators, and other key food system stakeholders.

This conference will focus on encouraging collaboration, conservation, and community. The agenda addresses critical challenges surrounding a sustainable local food system. The first day will specifically focus on sustainable farming, conservation, soil health and a vision for Virginia agriculture with a particular emphasis on scale and mid-level farming. Good conservation leads to healthy soils, which leads to healthy foods. We are pleased to welcome Ray Archuleta, a Conservation Agronomist with USDA-Natural Resources Conservation Service's Soil Quality Team. Ray is a dynamic speaker with a passion for soil health. (Soil Slake and Infiltration Tests – Live Demo from SC-NRCS & ESRI-SC Partnership on Vimeo.)