Envisioning a Local Market Food System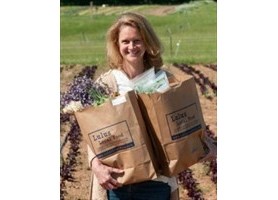 Lulus Local Food provides an innovative software solution for operating online farmers markets and food hubs.  This progressive program has been designed to serve as an online tool for establishing a local market food system.  The growth of this program allows for fundamental change to take place in how food is sourced in local communities.
Expanding in urban and rural areas alike, Lulus Local Food is building local markets and establishing small food hubs in communities throughout Virginia and Montana and neighborhoods in-between. Bring a Lulus Local Food hub to your area.
Our Roots
Lulus Local Food was founded in October of 2008 when the first online hub, Fall Line Farms opened serving retail customers in Richmond, Virginia. The hub initially ran weekly sales representing a dozen farmers to over 100 families through Excel spreadsheets and email. In the spring of 2009 the first software platform was launched allowing the hub to grow to serve hundreds of farmers reaching thousands of customers throughout the metropolitan area.
Today with the support of VaFAIRS, the Lulus Local Food software has been redesigned to be licensed to hubs across the state as well as to individual small farms looking for a web presence and direct online sales marketplace.
Lulus Local Food, an innovative solution for direct market sales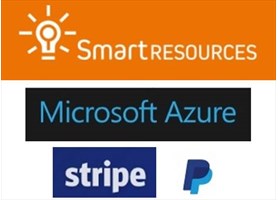 Lulus Local Food provides an innovative solution for direct market sales on a secure, expandable cloud environment. The software has an in-depth financial reporting system with multiple payment options that is supported by a professional system support staff. Our eCommerce solution is constantly coming out with high value enhancements that expand small farm opportunities to access direct market retail sales.
GROW, LIST, SELL
Lulus Local Food is a cloud based ecommerce solution designed to simplify online sales for farms, farmers markets, food hubs and CSAs - a single solution tool for online sales, easy inventory management, financial reporting, reaching new customers and markets, and so much more.
ONLINE SALES
Make sales directly from the farm with ease. No initial investment to license the software, and farmers set their own prices to control the marketplace. Lulus accepts multiple payment options and tracks sales and tax payments.
MARKET YOUR BUSINESS
Lulus software makes creating your own website and online storefront easy. Add your own graphics, post updates and recipes on your blog, post detailed descriptions of products and more.
INVENTORY AND REPORTS
Lulus features a cloud based inventory solution that depletes inventory as customers buy products. Control and analyze inventory and sales data from any device with internet connection. Inventory, sales and financial records are stored securely.
CUSTOMIZE
Easily start or join food hubs, CSAs and online farmers markets. Food hubs can create an online marketplace, develop producer and customer networks, customize sales cycles, map delivery locations and manage volunteers.
Welcome new hub! Floyd Food Hub, Floyd, Virginia
Floyd, Virginia- June 23, 2017- Floyd Food Hub has launched an online farmer's market for consumers in the New River Valley area, focusing on the Floyd, Riner, Christiansburg, and Radford areas. The online farmers market features locally produced goods from Floyd County, Virginia including a diverse selection of produce, local eggs, jams, and jellies, handmade crafts, meat shares, and more!

Over the last few years, the internet has changed the way people purchase items ranging over various categories, such as books, clothes, gadgets, etc. Floyd Food Hub took the bold initiative of launching a platform where farmers, backyard gardeners, vegetable growers, and local artists can easily feature their best products.

Through an on-going agreement with local farmers and producers, Floyd Food Hub provides a responsive, mobile, e-commerce service where consumers can choose from a variety of products all grown or produced in Floyd County. By collaborating with local farmers, hobbyists, bakers, and aggregators; this online farmers market offers a direct B2C (Business to Consumer) solution for local businesses to connect with mindful consumers who appreciate the goodness of fresh products and the convenience of ordering those products from the comfort of their homes.

About Floyd Food Hub:
We are connecting the dots between producers and consumers in the local market with easy access to the very best of Floyd, making local easy. Floyd Food Hub is dedicated to the small-scale farmers and added-value producers in Floyd County. We are committed to positively impacting our local economy. Recently the Floyd Food Hub has partnered with Certified Naturally Grown as their first Business Ally in Virginia, standing proudly among businesses who support Certified Naturally Grown's mission to promote sustainable agriculture through peer-review certification, grassroots networking, and advocacy. Next, Floyd Food Hub will be locating economically-attainable, kitchens that locals can use for production, creating an Airbnb platform, but for small scale food producers.

For further details, please contact:
Joanne Woodward
Director
Phone: (540) 392-6112
Welcome new hub! Quad Cities Food Hub in Davenport, IA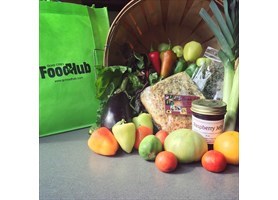 The Quad Cities Food Hub is a bi-state initiative that connects farmers and consumers in Iowa and Illinois in effort to augment regional local food production and consumption. The organization is part of a network of Regional Food System Working Groups in the state of Iowa.
A regional food system supports long-term connections between farmers and consumers while helping to meet the health, social, economic and environmental needs of communities within that region.
Producers and markets are linked via efficient infrastructures that:
promote environmental health;provide competitive advantages to producers, processors and retailers;encourage identification with a region's culture, history and ecology; and share risks and rewards equitably among all partners in the system.
Welcome new hub! Southern Legacy Food Co-op in Southside Virginia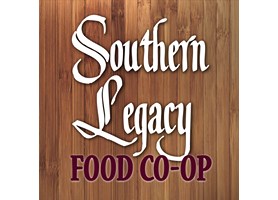 The "Farm to Table" Dream - Buy Local, Buy With Your Conscience
More and more people are choosing an alternative to factory grown, factory driven, factory supplied grocery stores. Most folks do not know the source of their food, let alone the way their food is raised or grown.
Unaware that there might be thousands of "food miles" added to their table before they eat a meal, they have lost a vital connection and lack an ongoing relationship with local farmers who grow to provide their communities with quality produce.
Questionable, careless and even cruel practices drive many factory farms and they provide 98% of the grocery store chains in North America. Buying local allows you to get to know the source, even visiting the farms where your food is grown. Find out why "conscience driven" farmers are attracting a growing number of consumers.
Cultivate, Catalyze, Connect: A Gathering of Virginia Food System Councils & Networks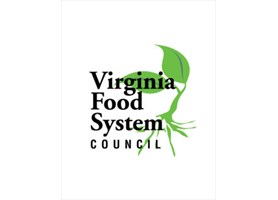 On October 6 the Virginia Food System Council, Chesapeake Foodshed Network, and the Johns Hopkins Center for a Livable Future will be hosting a networking event, "Cultivate, Catalyze, Connect: A Gathering of Virginia Food System Councils & Networks," at the Central Virginia Community College in Lynchburg. The goals of this event are to:
Strengthen and build relationships among networks and councils.
Share resources, ideas, and needs.
Raise awareness of the VFSC, local food groups/councils, and the CFN.
Improve organizational development.
Develop an asset-based map of Virginia food councils and groups with names of contacts.
Work towards alignment around a food system vision for Virginia.
Lulus Local Food at The 13th Annual Small Farm Conference, University of Maryland Eastern Shore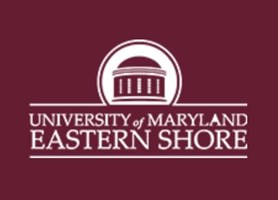 Lulus Local Food presented on Saturday, November 12th at the University of Maryland Eastern Shore 13th Annual Small Farm Conference in the Richard A. Henson Center, Princess Anne, Maryland.
Small farmers were invited to come out and learn about Hops Production, Business Planning, Improving Soil Health, Direct Marketing Opportunities, High Tunnel Ginger and Turmeric production, Rotational Grazing, Home Food Preservation and much more.
Keynote speaker, Wayne T. Gilchrest, former US Congressman and a longtime social studies teacher at Kent County High School was a keynote at the event. Mr. Gilchrest currently serves as director for the Sassafras Environmental Education Center which helps to promote environmental literacy across the Eastern Shore, especially in Kent County. A US Marine Corps veteran, Wayne is a decorated Vietnam War veteran who received the Purple Heart, Bronze Star and Navy Commendation Medal. Mr. Gilchrest continues to be a strong supporter of initiatives to preserve farmland on Maryland's Eastern Shore, to protect unique natural areas, and to perpetually monitor those lands to ensure that preservation is permanent.